The Fact Protocol Quiz Edition FPID-042022-1 is a limited-edition NFT minted to commemorate its first-ever community quiz event.
The NFT winners' list link is attached below.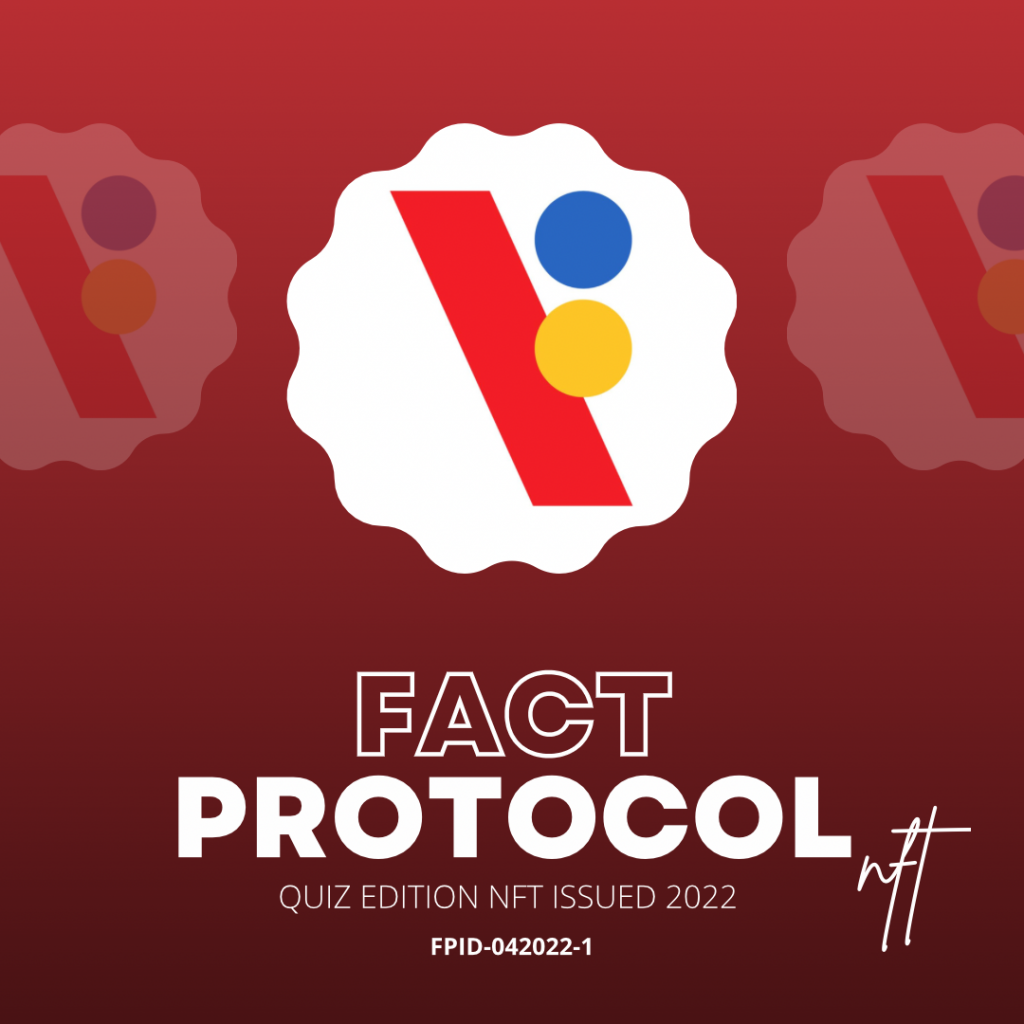 NFT Details for Importing to Wallet
Contract Address – 0x2953399124f0cbb46d2cbacd8a89cf0599974963
Token ID – 57784892526328095779840432276817481271235441320989360632382292727094935814244
Recommended Wallets
MetaMask
Coinbase Wallet
About Fact Protocol NFTs
Fact Protocol mints and distributes exclusive and limited-edition NFTs to its community members. Fact Protocol also occasionally collaborates with organizations to issue NFTs for educational purposes.