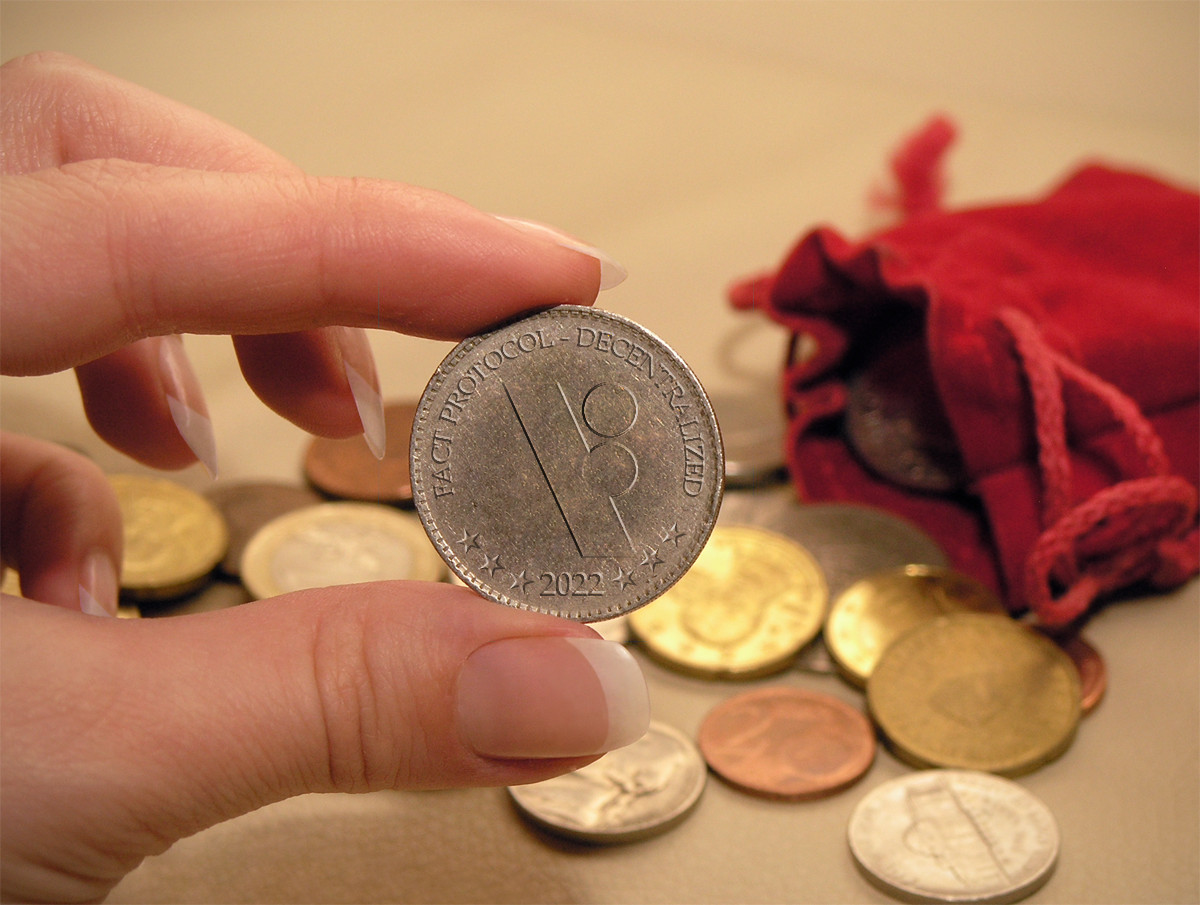 The 'FACT token' is a native cryptocurrency/asset of Fact Protocol. The token is used as currency to pay a fee for transacting across its ecosystem.
$FACT Token Utility
The FACT token will also have other utilities such as Protocol Governance and Staking for Rewards. The token will exist on multiple public blockchains including but not just limited to Ethereum, Solana, Polygon PoS, and BNB Chain.
The total number of tokens in circulation across all chains will never exceed 1,000,000,000 (1 billion), that is a hard cap. Tokenomics mandates that at least 25% of the FACT token supply be burned using any of the mechanisms described in the whitepaper.
Interested in contributing to Fact Protocol and earning incentives? Let's talk!
Community Incentives
Public Sale
Team
Marketing
Treasury
Early Investors
Partnerships
Independent Advisors
For any decentralized project to succeed, its communities and the other ecosystem stakeholders are vital. Therefore, to scale the protocol, fundraising and community incentives are crucial. The team has brainstormed and consulted with independent advisors and created the FACT Tokenomics to benefit communities from across the world and everyone involved in the project.
Each stakeholder category will receive a portion of token allocation with TGE unlock and vesting periods from 3 months to 36 months and beyond. This will ensure the project's sustainability and scalability.
Through community governance vote, amends to the protocol are made and new initiatives are launched. The community can exercise its right to governance with the FACT tokens they HODL.
The community can also put in proposals.
🔥 Token Burn
The Fact Protocol also adopts a token-burning mechanism that will support its native token in terms of intrinsic value establishment and its price appreciation. The tokenomics mandates the token burn in two events as explained below:
🔓 Unlock Burn
When locked tokens in any category of tokenomics unlock, some of these tokens are burned and permanently taken out of supply. This token burn event will end when all locked tokens have been unlocked.
⚙️ Transaction Fee Burn
Some percentage of the fee collected from each transaction will be burned. The Fact protocol determines the percentage of tokens to be burnt through periodic community governance votes. This event is continuous.
❓ Why Token Burn
The token burn has become an industry-standard practice ⁶ to ensure the project's sustainable growth and also for rewarding the long-standing communities by creating organic scarcity because no decentralized project can flourish and achieve its goals without its communities.
🏛️ Burn Governance
The Fact Foundation DAO, also to be called Fact DAO, will assume the responsibility of organizing a regular community governance vote to fix/amend the token burn rate.
Refer to the FACT Whitepaper to learn more about 'FACT Token'.
"Those who plan do better than those who do not plan even though they rarely stick to their plan."
—Winston Churchill, Statesman.